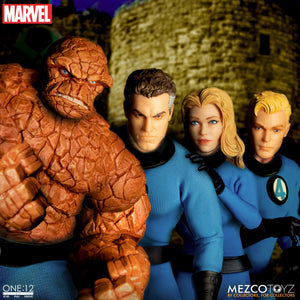 One:12 Collective - Fantastic Four REMAINING BALANCE LINKS
PLEASE MAKE SURE YOU ARE PAYING THE CORRECT REMAINING BALANCE OPTION THAT APPLIES TO YOURSELF.   MAKING A MISTAKE PAYING THE WRONG LINK WILL RESULT IN A $10 MISTAKE FEE AND REFUND OF YOUR MISTAKE.  PLEASE READ CAREFULLY, TAKE YOUR TIME, AND LOOK UP YOUR ORDER. 

THESE PAYMENT OPTIONS ARE NOT TO BE COMBINED WITH PAYMENT PLAN.  PAYMENT PLAN HAS THEIR OWN PAYMENT OPTIONS.  
ESTIMATED SHIP DATE  APRIL 2022 -  JUNE 2022 (DATE MAY CHANGE)
  REMAINING BALANCE IS DUE WITHIN 30 DAYS BEFORE SHIPMENT.
TWO Options To Complete Remaining Balance
1. $50 Non Refundable Deposit,
$370 REMAINING
2. $210 Down,
$210 REMAINING