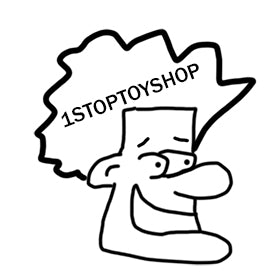 Wonder Woman 2021 - Remaining Balance Page ($45)
Thank you for your pre order!
Some time ago, you placed a $40 deposit down for Wonder Woman Mezco One:12 Collective. 
Remaining balance is $45 (taxes may apply to Florida residents). 
Total payment including the deposit and remaining balance should be $85 (+ taxes for Florida residents). 
You may complete the $45 remaining balance payment above. 
Payment due by end of day Friday, 5/7/2021.
She will ship within 1-4 weeks (as soon as she arrives)